Any sort of break from responsibilities tends to behave as a sort of fertilizer for introspection. It's no surprise that it used to be the core of my existence during my teenage years. In the years where I spent much time working at home, away from people, what else could occupy my mind? Of course, introspection is not necessarily fruitful. I have many friends whose goal is to reduce their...
Epistemology and "The Human Condition"
"Probably the most important lesson I've learned from epistemology is that most human problems involve epistemological problems. We can question whether the world exists, and if it does, whether it is as we think it is. We learn that there is some form of logical leap taken whenever one wants to accept anything about the external world, and this such leap is salient in everyday...
Being open-minded
means being aware of your most fundamental assumptions.
4 tags
"Concentric geometries of transparency slightly joggled sink through algebras of..."
– E.E. Cummings, "W [ViVa]" (1931)
5 tags
"It is no crime to be ignorant of economics, which is, after all, a specialized..."
– Murray Rothbard
"And all this madness, all this rage, all this flaming death of our civilization..."
– Bertrand Russell in "The Autobiography of Bertrand Russell (via philphys)
5 tags
The Problem of Induction
Let's say you've only seen white geese throughout your whole life. With this in mind, someone approaches you and asks you to describe the next goose you will see. Thanks to your past experiences, you cannot help but mention that it will be white. Essentially, to conclude that all objects contain a property based on the observation that this property is contained within a few objects...
2 tags
6 tags
I lied awake. The consequences of that were typical. It meant I was probably tossing and turning, unable to find an optimal sleeping position. It meant that I was going to wake up feeling tired. It meant that I'd beging falling asleep in the middle of doing work tomorrow. (Or today, since it'll technically be today) It meant that I was probably mentally fixated on something. It...
5 tags
A bulb of light emanated from the lantern on the ground. The wind blew softly, but the lantern's light remained fixated in its spherical shape. The flames seemed to dance like snakes, following the rhythm of the wind. The light was fierce; the heat was lacking. I withdrew my hands into my sleeves and crossed my arms in defense against the cold. "It's oddly refreshing, isn't it?" she asked. I...
4 tags
Human Constructions
Think of most things you value: love, morals, family, etc. Now, how many of those things would exist without humans? In other words, can you conceive of any of these things existing without humans being a necessary condition? While realizing that many of things require humans is not surprising, what seems surprising is how many of them would cease to exist without humans. The significance of this...
The Sun Will Rise Tomorrow
An infamous objection to this reasoning is David Hume's argument in "Sceptical Doubts Concerning the Operations of the Understanding."² He divides all knowledge into Matters of Fact and Relations of Ideas. The negation of the former would not be a contradiction, while the negation of latter would be a contradiction. Another feature of each of these is that Matters of Fact rely on...
8 tags
Ramblings on the Problem of Zero
Just like math, language is a human invention that has allowed for the representation of the world in a form that can be interpreted. Language changes all the time so it can accommodate all things in the world, whether it's as grand as a new particle or as simple as a mix of emotions. However, zero is incompatible with language. Language functions similarly to math, and the best examples deal...
8 tags
Living in Four Dimensions
Surprisingly, thinking about the fourth dimension is quite difficult for most people. Yet, what most people don't realize is that they actually do it all the time. I suppose the initial question is: what does the fourth dimension look like? It's not a good question, particularly because our eyesight is limited to seeing spatially in only three dimensions. However, it's not difficult to...
5 tags
The Semantics of x/0
Input "5/0" into an TI-83 or older model and the calculator will be quick to point out that your input is "undefined." It makes sense that it doesn't make sense. Essentially, what is happening is that the calculator can't figure out how many zeroes there are in the number "5." This interpretation, that division is figuring out how much of the denominator is in the numerator, is the most basic...
4 tags
Why Nihilism Fails.
When Hume demonstrated an argument challenging the existence (or our ability to demonstrate the existence) of causality, he explicitly stated that philosophy should not be taken outside its realm. He had a good point; if anyone had been convinced by his argument and lived his/her life as though cause didn't exist, they would be in terrible danger. While his wisdom may or may not be entirely...
1 tag
"Money, that's what I want. Money, that's what is hot. Money,..."
– Runaway Five, Earthbound
"No crying until the end."
– Mother 3
"The only thing it could cost you is your life, and you got that for free!"
– Earthbound
Meaning-Value, A Theory of Meaning
(The skeleton for a theory of meaning, i.e. how to approach the task of creating a theory of meaning that is both explicative and pragmatic.) A meaning-value can be assigned to any object. That is, every object contains a certain quantity of meaning. Of course, the meaning-value is relative to every person. On the surface, this small attribute would make it seem fruitless to study objects based...
Uncertainty
There is the constant notion in many fields of study that comprises of the quandary that we can't be 100% sure about a certain strand of knowledge. Science acknowledges this by applying error margins and constantly keeping into account the significant numbers of a measurement. Though statistics provided the groundwork for numerically accounting for uncertainty, mathematics itself doesn't face any...
Top 10 Basic Cooking Tricks/ (or, necessary skills...
2. How to scramble an egg The best type of scrambled eggs, in my opinion, is French style – the French style is much more like a sauce than the English style which is usually dry. In the early days of this method, the chef would use a double-boiler to cook the eggs so that the result was like custard. The method here is faster and has more body. You can use 2-4 eggs per person depending on...
HEY SAWBONES: Clever Ways to Invalidate your own... →
heysawbones: "You're just jealous." There's a possibility that your opponent is, in fact, just jealous, but that doesn't affect the accuracy or inaccuracy of what they're saying. There's also a huge chance that they aren't jealous at all. I'd go as far as to say that the likelihood is that they aren't jealous. "You're just jealous" is neither a good logical argument, nor a very witty...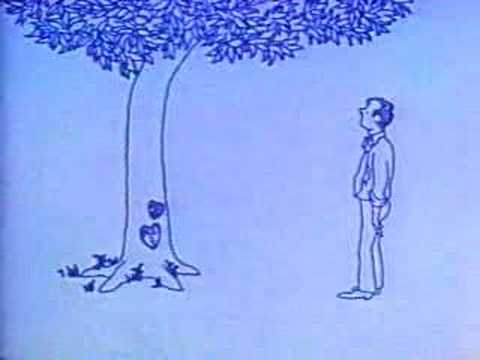 "There is a cult of ignorance in the United States, and there always has been...."
– Isaac Asimov (via themadeshop)
Growing up, I remember these were some of the first handheld games I played. I was excited to find a website that recreated most of the Game & Watch series (among others).  Click on the picture above to play one of my favorite in the series, Octopus. (or here)
Me da risa que cinco de mayo es una celebración aquí en los EE.UU. pero no en México.
Mesmerized
In lieu of upcoming finals and such, I wanted to post an old story that pertains to my current feelings about them. Enjoy! _________________________________________________ Isn't it rude to stare? I wondered. My class had to analyze this psychiatric malady. Simply put, it was a man staring at an ordinary 8" by 11" piece of paper. As the psychiatrists-in-the-making and I stared through the...
"Cuando digo que siento haber tocado una verdad, es que logré contacto con algo..."
– Manuel Puig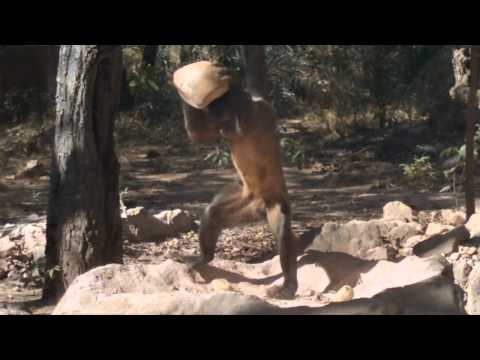 "Being a philosophy major makes a woman sexy."
– A Philosophy Department survey
2 tags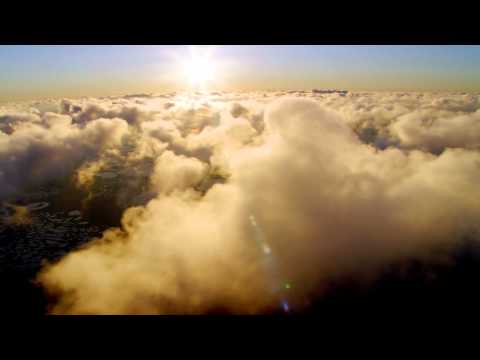 "Conventional people are roused to fury by departure from convention, largely..."
– Bertrand Russell
"In mathematics, it's not a game where the fastest wins, but rather,..."
– Edward V. Frenkel
"Recognize that the very molecules that make up your body, the atoms that..."
– Neil deGrasse Tyson
Can we know whether something exists or not?
In logical terms, you can't "know" if something exists. If you throw your senses, or your ability to sense, out of the window, what are you left with? For instance, Hume famously argued that we can't know that "cause" exists because we can't perceive of it; we just see two things consecutively happen (and correlation does not imply causation). As humans,...